Hey guys, after quitting, I finally decided to join the game. I did some bets with SM and made ~ 50m, but that's set aside as a cushion and I want to start a self-motivational log. Rags to Riches through skilling, pking, or what have you.
(P.S. If i'm posting in the wrong forum tell me. I thought "General" would be inclusive of the log lol)
***IT'S BEEN A WHILE I KNOW. Hopefully, will come back to Rs in a month or two

***
ACQUIRED CASH OF NOW FROM SCRATCH- 2.0b
Anywho I'll try my best to update this log daily , and occasionally, I take pictures of my acquired wealth.
Here it goes:
AVERAGE PROFIT PER DAY:
Current Cash of Now (11/5)
Quit for a while. Started making cash from October.. A little busy with college apps. Currently at 2b.. will post pictures soon. Hope everyone is doing well.
Proof?? :

Another little break BUT I got that white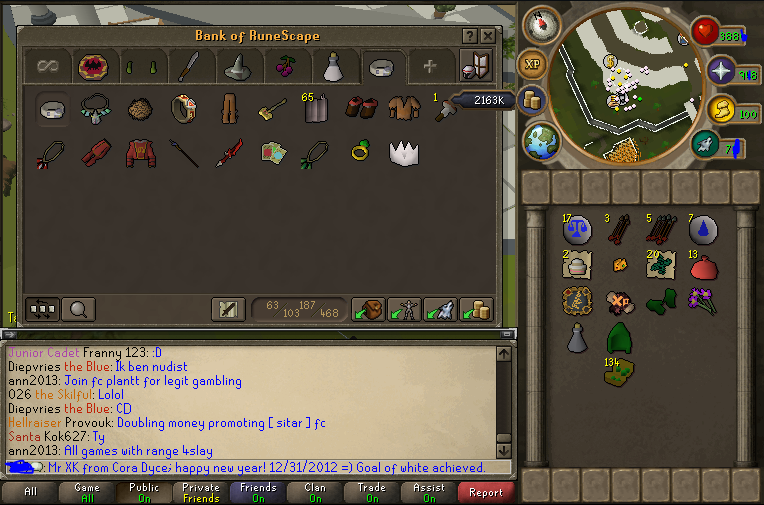 100M [X ] .. maybe a week? ( First 5M drop party will be at 100M)
200M [X ] two weeks
500M [X] a month or two.
1b [X]
1.5b [X]
3b []
Last edited by Mr XK on 2012-12-31, 18:40; edited 20 times in total (Reason for editing : Update.)