1.
best profit (you need to complete fremenik trails.)
teleport to camelot walk right up to relleka. once there take the boat to jatizso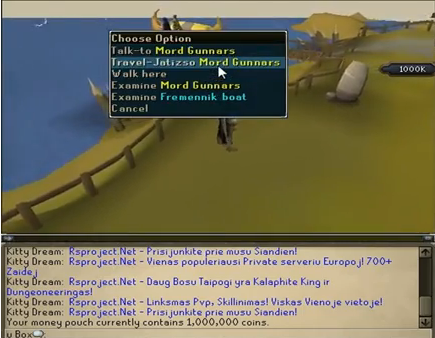 once there run north and enter the village.

if you did that talk to this nice lady :p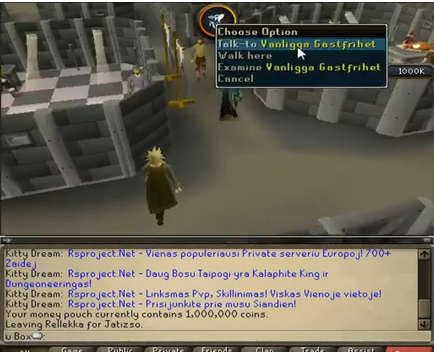 and buy al her yack hides. you will have to bank a few times.
sell at G.E. for crazy profit.
2.
also decent profit. (no requirements)
teleport to taverley and walk south until you meet this guy.
buy all his broad arrow heads and sell at G.E. for some profit

you can also buy broad arrow heads elsewhere but this requires the quest smokin kills.
teleport to al kharid. walk south and go to shantay pass.
then travel to pollniveach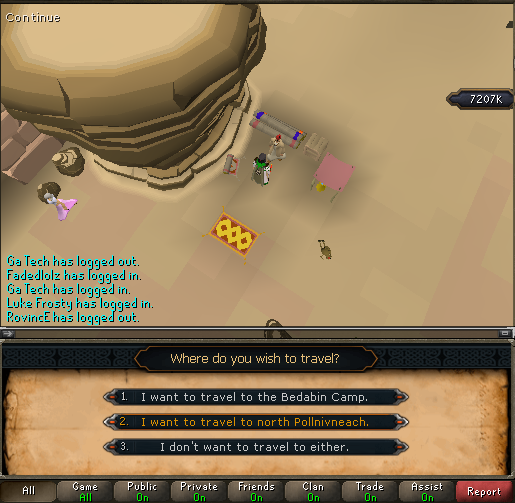 talk to sumona over there and buy here broad arrow heads.
again sell at G.E. for profit
3.
not that profitable

(no requirements)
teleport to lumbridge and go down here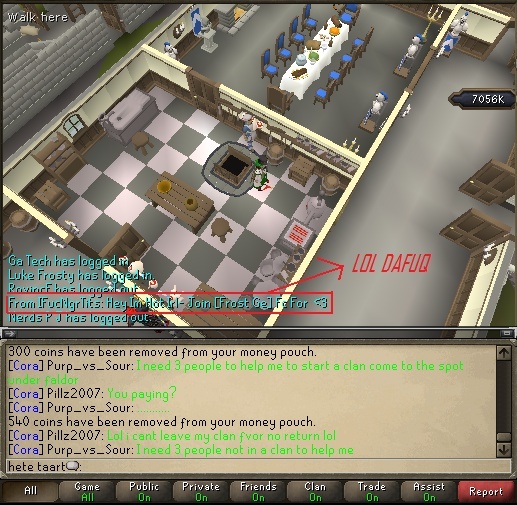 then go to the chest and click buy food. buy as many chocolate bars as possible. if completed recipe for
disaster you will be able to buy many more bars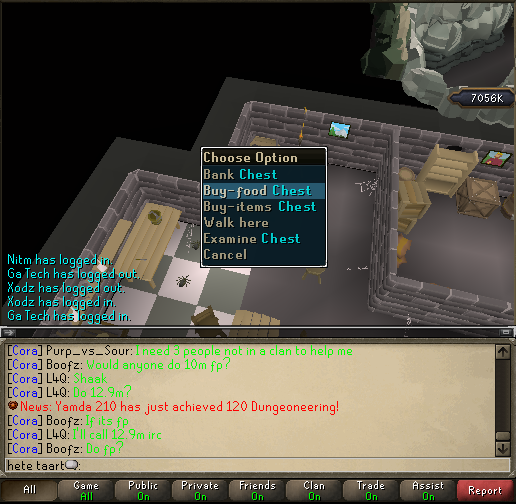 4.
can be profitable. (no requirements)
teleport to varrock and go to the staff shop.
over there, trade this little retard and buy all his battle staffs. if you did the varrock achievements diary
you can buy 45 staffs = way bigger profit.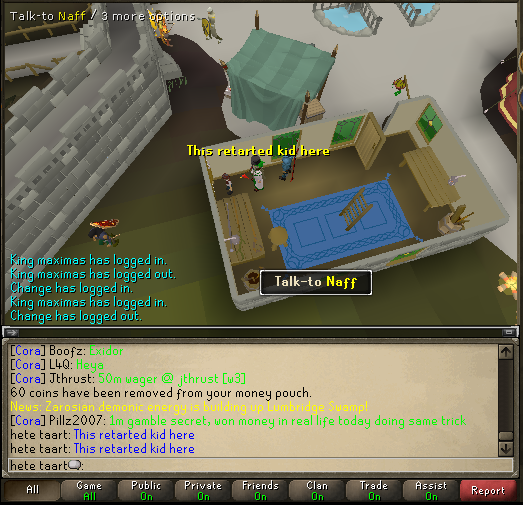 again sell at G.E. blahblahblah you get the point :p.
5. extra::::::::::::::
Spoiler:

go to this site:

click here for the site

check the places of the shops and buy as many feathers

sell at G.E.
i hope you enjoyed will be updated when i find new ones :p