Just bought a new modem.
It shows 5 bars on my laptop when connected.
The speed says 72Mbps: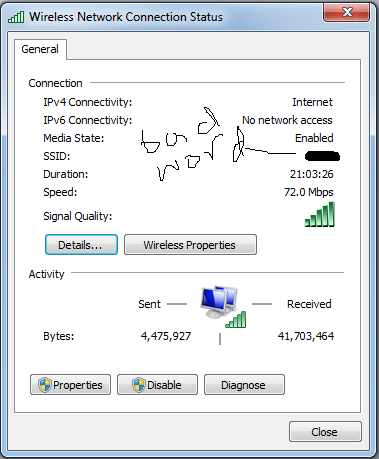 , which is supposed to be decent? I'm not sure..
Anyways, buffering videos takes ages, and when I open like more than 2 webpages everything gets slow.
I know it's not a problem with the modem because this is the 3rd one. It's not my laptop either cause my sister's mac has similar problems and my ipad too.
Possible reasons? Solutions?
Thanks.
p.s  mods don't move this to some other section that is rarely checked.